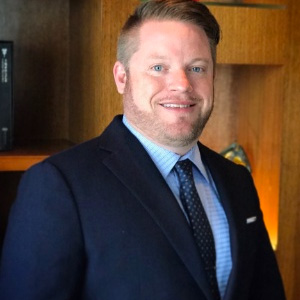 Bryce ThomasonFounder
Over the years, Bryce has gained extensive experience in multi-media, publishing, film, photography, graphic design, web development and managing complex online networks, servers, and infrastructure. He has been heavily involved in the start-up world and has been responsible for the acquisition of several companies as well as the sale of multimillion-dollar web properties. As a past serial entrepreneur, Bryce enjoys the process of creation and the thrill of innovation. As a leader, he loves building authentic and meaningful relationships based on integrity.
As a younger man, Bryce completed coursework at Harvard University and the University of Arkansas before being hired by Trimark Pictures in Los Angeles. He obtained a degree in communications with an emphasis in film from Webster University in St. Louis, Missouri. Combining his degree with his natural predilections toward technology, he created his first company Xclaim Inc in 1997. The company quickly became successful and Bryce was named by Fast Forward magazine as one of the top business minds in their annual "30 under 30" issue in 2001.
Bryce is actively involved in social justice work and volunteers for both religious and civil nonprofits. He's particularly proud of the work he did with the Unitarian Universalist Service Committee as a Social Justice Innovator. Also close to his heart, is his work in co-founding the nonprofit organization Empty Closets Community Services in 2007. The organization has grown to provide education, information, online peer support and one-to-one peer counseling for tens of thousands of (LGBT) youths. Serving on the Board of Directors, Bryce provides guidance on long-term goals, directives, and policy.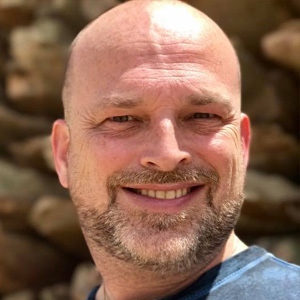 Shannon PrewittFounder
Shannon's true passion has always been helping others as he believes this is the purpose of our life's journey.
Growing up in a small town in North-central Missouri his first call to helping others began at a young age of 11 where he found himself volunteering at a local nursing home in activities where he was able to interact with the patients and learn the basic core values of society as well as general work ethics. Upon reaching a legal working age, he spent the first 8 years of his career climbing his way up the restaurant management ladder where he eventually became a district manager for a national pizza chain.
In 1997 he created his first company, Xclaim Inc. along with his business partner and it quickly grew to be a very successful business venture. It is here that he continued to perfect his customer service and human resource management skills as he oversaw the daily operations of the company.
Shannon's passion for helping others continued to grow, so he took a sabbatical from his company to work with the City of St Louis, MO to develop the Management Assistance Program (M.A.P.). This city funded program worked together with city officials, landlords, tenants as well as the community to create a thriving environment where tenants and landlords were provided with the tools to be a successful part of their community in which they own and live. This idea, which started in one section of the city quickly grew and became a city wide program.
After taking time away from his company to start and nurture the M.A.P., Shannon returned to his company, and along with his business partners created Vibe Media, where he founded and became the Editor in Chief of a national publication that served the LGBTQ community. He not only oversaw the content of the magazine but was in charge of the more than 125k copies of the magazine that was distributed monthly to various locations across the country from 2006 until 2011.
Along with his first business partner, Shannon co-founded Digital Vibes in 2011 and this company continues to be a success today specializing in film, photography, web development, managing complex online networks, servers and infrastructure.
Shannon's love of travel has taken him to many countries around the world and has taught him the importance of diversity in ones life. He continues to be active with his church and his community by his volunteer work with the homeless as well as other causes he holds close to his heart.